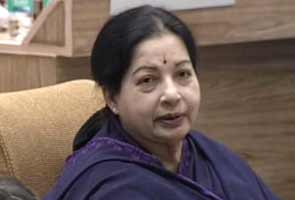 New Delhi:
Rejecting the government's new anti-terror agency - the National Counter Terrorism Centre or NCTC - in its present form, Tamil Nadu Chief Minister J Jayalalithaa on Saturday slammed the Home Ministry, saying it was trying to "belittle" the state governments and to treating them as "pawns on a chess board" instead of addressing "gaps and deficiencies" in counter terrorism capabilities.
Addressing chief ministers and Prime Minister Manmohan Singh, Ms Jayalalithaa said the home ministry's move to accumulate the counter-terrorism powers with the central agency "is preposterous and reveals total lack of understanding of ground realities".
She said the NCTC in its present format would only strengthen terrorists.
Saturday's meeting of chief ministers on NCTC comes within three weeks of another meeting of theirs on internal security held April 16, also in New Delhi.