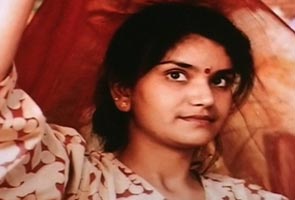 Jodhpur: Kailash Jhakhar, a key accused in the Bhanwari Devi murder case, has escaped from the Jodhpur sessions court.

Jhakhar, who had allegedly disposed off Bhanwari's body, had been brought to the court by the police in connection with another case in which he is facing criminal charges. He was arrested by the Central Bureau of Investigation (CBI) in January this year and has been lodged in the Jodhpur Jail since.

Bhanwari Devi, a trained midwife and nurse, went missing in September last year and the remains of her body were discovered by the CBI four months later. The CBI, in its chargesheet, has alleged that former Rajasthan minister Mahipal Maderna and ex-MLA Malkhan Singh conspired to get rid of the 36-year-old nurse after she began blackmailing them.

The duo hired two men, Sohanlal and Shahabuddin, to kidnap Bhanwari from a bus and kill her.

Jhakhar, who is a member of the Bishna Ram gang, was assigned to get rid of her corpse, according to the CBI. Bishna Ram took the body to his village in Jalora where his gang burnt her body, smashed her bones and then threw the remains in a canal which were found by the CBI in January.

Story first published:
June 14, 2012 13:26 IST