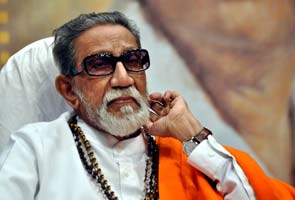 Mumbai:
Shiv Sena chief Bal Thackeray, who was reported to be in critical condition on Wednesday night, is "stable" now, his party said today.
"Balasaheb is stable now. Need not worry. He is responding to doctors' efforts," said Sanjay Raut, Shiv Sena spokesperson.
Doctors attending to Mr Thackeray, 86, had last night said his condition was "very critical" and he had been put on life support. There has been no update on Mr Thackeray's health by his doctors today.
BJP leader Gopinath Munde, who visited Mr Thackeray's residence 'Matoshree' this morning, said the Sena chief's "health is better than last night".
Hundreds of Shiv Sena workers had gathered late last evening at Mr Thackeray's residence as news of his health spread. At 2 am, his son Uddhav Thackeray, emerged to urge the party workers not to lose hope and pray for Mr Thackeray's health.