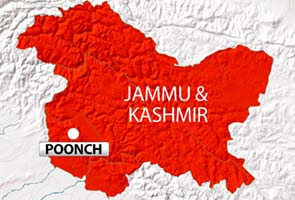 Poonch: A Pakistani soldier was arrested by the Indian army in Kerni sector of Poonch district in Jammu and Kashmir today.

Arif Ali, who belongs to the Frontier Force of the Pakistani army, was arrested around 6 this morning. No weapons were found in his possession.

During questioning by army officials, Ali has reportedly said that he was hoping for asylum in India. According to sources, he has also told his interrogators that lack of basic amenities - like electricity and proper supply of ration - has led to frustration among his colleagues deployed at the Line of Control or LoC. He has also complained about his seniors not granting them leaves.

Sources in the army said he would soon be sent back to Pakistan.

The Frontier Force Regiment of the Pakistan Army guards the LoC opposite the Poonch sector.

In October 2011, Pakistan had allowed an Indian helicopter that had strayed across from Kargil to return to India within four hours.

Story first published:
July 12, 2012 12:43 IST