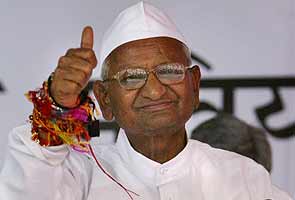 Boston:
Indian Americans in Boston are preparing to throw a red-carpet welcome to anti-corruption crusader Anna Hazare during his two-week visit to the US.
Mr Hazare is scheduled to lead India's Independence Day parade in New York to be attended by thousands of people, ring the bell at NASDAQ and have dinner with South Carolina Governor, Indian American Nikki Haley.
He is schedule to arrive in New York on August 16.
Mr Hazare, 76, will also visit the United Nations headquarters in New York, meet lawmakers at the Capitol Hill, besides interacting with students and academicians in San Francisco, Maryland, the University of Pennsylvania in Wharton and the Columbia University.
He is visiting the US at the invitation of Federation of Indian Associations, which organises the annual India Day Parade, a landmark annual event of New York City.