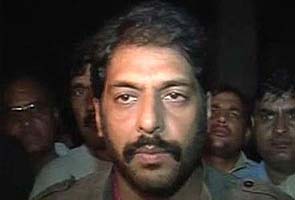 New Delhi:
When Geetika Sharma decided to return to India and work for a company owned by Gopal Goyal Kanda, then a minister in the Haryana government, there was an unusual aspect to her job - her contract required her to meet with Mr Kanda after work.
That was in 2011. Two weeks ago, Ms Sharma, who was 23, hanged herself at her home in Delhi. Her suicide note blames Mr Kanda, who is missing, and a senior executive who works for him, Aruna Chadha, who has been arrested. Ms Sharma's family says Mr Kanda, who was a minister in the Haryana government when she died, harassed and blackmailed her. He has been charged with abetment to suicide and criminal intimidation; but the police has not been able to find him.
Ms Sharma first joined MDLR, an airline owned by Mr Kanda, in 2006, when she was just 17. She tried to quit that same year, but her salary was hiked. In 2009, MDLR stopped flying and Ms Sharma moved to the UAE to work for Emirates Airways in August 2010. Just seven months later, she was back in Delhi, working for another company owned by Mr Kanda.
The police has Ms Sharma's laptop - it hopes to prove that stored there are emails sent by Mr Kanda, warning her to return to work for him. But sources say that computers at MDLR offices have been scrubbed of data that could have been incriminating for Mr Kanda.
Before he went underground, the politician told NDTV that the fact that she began a second job with him proves that she was not uncomfortable in any way around him. He denied harassing her in any way. Her family says that Mr Kanda made life so tough for Ms Sharma when she moved away, that she had no choice but to return to his turf.
In court, while arguing for anticipatory bail last week, Mr Kanda's lawyers described Ms Sharma as a "hyper-sensitive girl" who felt "jilted" by Mr Kanda. The judge refused their request, which means that Mr Kanda, when he surfaces, will be arrested, unless a higher court grants him bail.