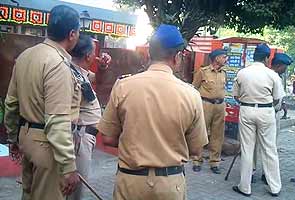 Mumbai:
Three employees of a bar in Mumbai were found killed this morning. Their bodies have stab injuries; all the victims were murdered by a sharp weapon, say police sources.
The incident happened at Natraj Bar near the Vidya Vihar railway station. The men worked as a watchman, a sweeper and a waiter in the bar. The bodies were found by a sweeper at 8 am today.
The police have ruled out robbery as the motive. However, sources say the role of insiders is not being ruled out since the CCTV cameras had been shut down around 2:13 am.
More details are awaited.