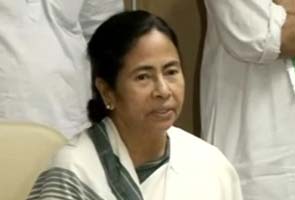 Kolkata:
Mamata Banerjee called the Vice Chancellor of Kolkata's Presidency University today and reportedly assured her of all support, saying the prestigious education institution was "our dream project."
The Vice Chancellor, Malabika Sarkar, and students at her university have said that on Wednesday, a group of at least 100 people, carrying weapons and flags of Ms Banerjee's party, the Trinamool Congress, thrashed students and teachers. A young girl said women students were threatened they would be raped.
Five people have been arrested for the on-campus vandalism and violence. The police have not revealed what their political affiliation is. Four have been sent to judicial custody till April 26. One was released on bail as he was a student and had to take an exam next week.
The Trinamool denies that any party member set foot inside the Presidency campus that afternoon, despite a party councillor Partha Basu and some student wing activists being filmed at the university gates at the time the rampaging mob was trying to break in.
One of those Trinamool student wing leaders today filed a police case against two students - one a current student and another, a former student of Presidency University. The Trinamool alleges that its workers were passing by in a protest procession when students from inside the University threw stones at them.
A day before the violence, Chief Minister Mamata Banerjee and her finance minister were heckled in New Delhi by student activists of the Left, who were protesting against the death of their young colleague in police custody in Kolkata.