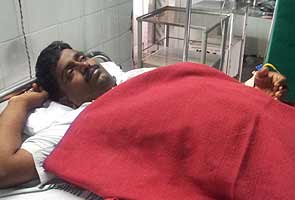 Mumbai:
The police officer who stopped a law-maker's car from speeding on the Bandra-Worli sea link in Mumbai has been suspended.
Home Minister RR Patil said early inquiries suggest Assistant Police Inspector Sachin Suryavanshi used inappropriate language against Kshitij Thakur, an MLA from the Bahujan Vikas Party, who was present in the car.
Last Monday, the policeman was summoned to the state assembly where the law-maker said he should be charged with breach of privilege for misbehaving with the MLA.
During the break, Mr Suryavanshi alleged that 15 MLAs including Mr Thakur and Ram Kadam of the Maharashtra Navnirman Sena (MNS) then assaulted the policemen; both were arrested and have been released on bail.
All state legislators had asked the government to take some action against the cop who is allegedly heard using inappropriate language against the MLA.
The house has suspended five MLAs till December 31 for assaulting the cop. A six-member committee of MLAs has been formed to decide on the suspension of the lawmakers.