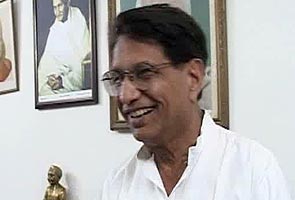 New Delhi:
Rashtriya Lok Dal (RLD) chief Ajit Singh today denied reports of planning to ally with the Samajwadi Party (SP) even as the latter is being predicted to sweep the assembly elections in Uttar Pradesh, according to exit polls.
The denial came in the wake of Mr Singh's son, Jayant Chaudhary, reportedly hinting at a post-poll tie-up with the SP. The RLD boss insisted that his party continues to remain with the Congress and will do so in the future.
"Our alliance is with Congress...whatever we do in Uttar Pradesh will be with Congress...This news is not true...there is no truth in this rumour," Mr Singh said.
The RLD had struck an alliance with the Congress last year for the polls in UP. Soon after, Ajit Singh was inducted into the Union Cabinet with the plum Civil Aviation portfolio.