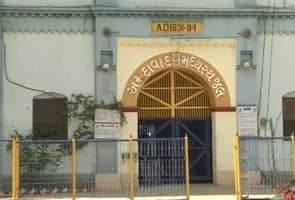 Ahmedabad:
An 18-foot tunnel has been discovered at the Sabarmati prison in Ahmedabad.
Officials say the tunnel was dug by a group of 14 men accused of serial blasts in the city in 2008 in which nearly 50 people were killed.
Jail authorities say that some of those accused of the terror strike are civil engineers and used the utensils given to them for meals to dig the tunnel. Every day, the group of men were allowed to work in the garden near their cells for three hours. They allegedly used this time to dig an escape route, which was about four feet wide.
"They had volunteered for the gardening work around the barrack and under that cover they were dumping the sand extracted from the tunnel into the garden outside," said P C Thakur, the Inspector General of the prison.
An enquiry has been ordered to determine if security personnel were complicit in the plans for a jailbreak.
The prison houses 3700 inmates, about 900 more than its capacity.
The men who allegedly dug the tunnel are kept in Barrack No 4. Because of the serious charges against the prisoners in this section of the jail, surveillance is meant to be expansive and constant.